Key Elements of a Successful Website Design for User Engagement
Key Elements of a Successful Website Design for User Engagement
In todays digital world, A well-designed website is essential for any business that wants to succeed. A good website can help you attract new customers and build relationships with existing customers it also boost sales. But you know what makes a website successful?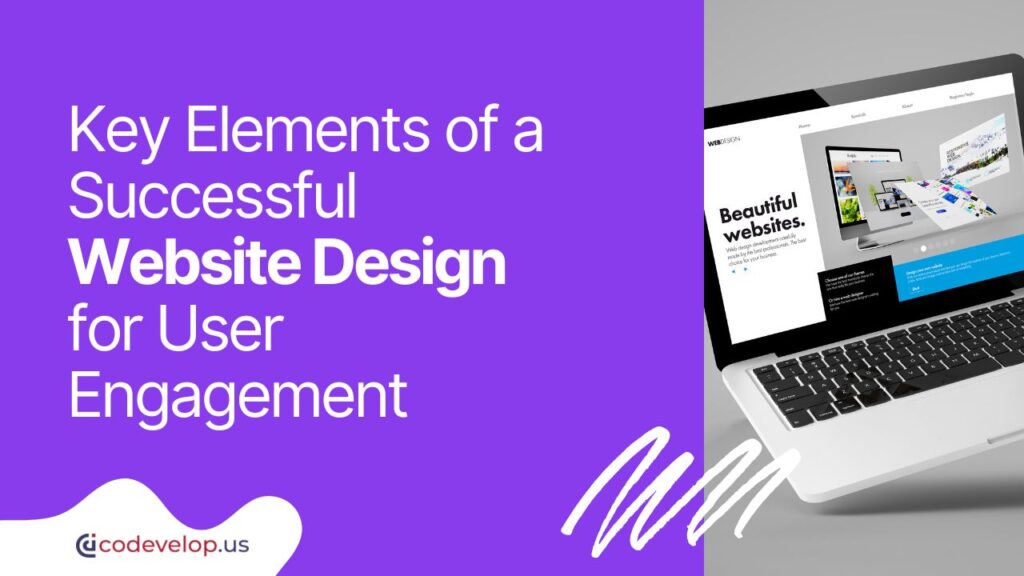 There are many factors that contribute to a successful website design, but some of the most important elements include:
Relevant content: Your website should provide visitors with content that is relevant to their interests. This could include blog posts, articles and product pages or anything else that would be of value to your target audience.
User-friendly design: Your website should be easy to navigate and use. Visitors should be able to find what they're looking for quickly and easily.
Clear call-to-action: Your website should have a clear call-to-action that tells visitors what you want them to do. This could be to sign up for your email list, make a purchase or contact you for more information.
Fast loading speed: In today's world, people have short attention spans. If your website takes too long to load then visitors are likely to click away.
Responsive design: Your website should be responsive that mean it should look good and function properly on all devices including desktops, laptops, tablets and smartphones.
In addition to these key elements, there are a few other things you can do to improve user engagement on your website. These include:
Use high-quality images and videos: Visual content can be a great way to capture attention and keep visitors engaged.
Use social media buttons: Make it easy for visitors to share your content on social media.
Keep your website updated: Regularly add new content to your website to keep visitors coming back for more.
By following these tips, you can create a website that is both visually appealing and user-friendly. This will help you attract new visitors and engage with existing customers and boost your business. Here are some additional tips for creating a successful website design for user engagement:
Use a consistent design throughout your website. This will help create a sense of familiarity and make it easier for visitors to navigate your site.
Use clear and concise language. Your visitors should be able to understand your website content without having to read through a lot of jargon.
Use a logical navigation structure. Visitors should be able to easily find the information they're looking for without having to click through multiple pages.
Use white space effectively. White space can help to make your website's content more readable and visually appealing.
Test your website with real users. Get feedback from actual visitors to your website to see how they're interacting with it. This will help you identify any areas that need improvement.
By following these tips, you can create a website design that will help you achieve your business goals. If you want your website then contact us on codevelop.us .