How to Choose the Right Web-Design Company
How to Choose the Right Web-Design Company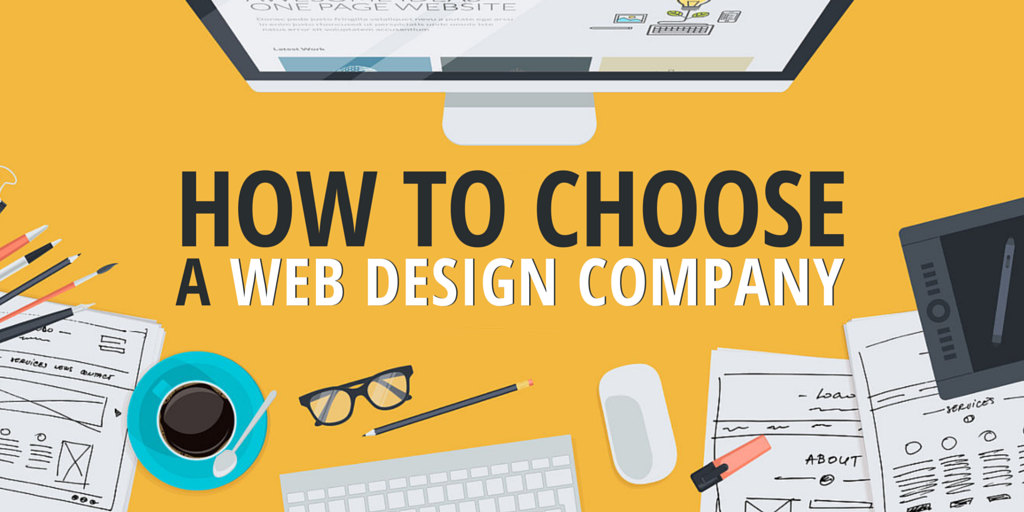 Intro
Choosing the right web design company is essential for your business to have a website that reflects who you are and what you do. It's not always easy to choose the right one for your needs, though. When you type in a string of keywords into one of these engines, you are presented with a list of websites that the engine believes will have what you are looking for on them. That's why we put together this list of questions that can help you figure out which web design company is the perfect fit for your next website project!
What Do Website Design Companies offer?
One of the most important features that a web-design company should offer is not just the website design, but also the hosting and SEO aspects of things. These are very crucial to have in order to be successful, so make sure your company has these. The company should also offer unlimited revisions and refinements along with a money back guarantee if you're not satisfied with their work.
What are the benefits of hiring a Web Design Company?
A web design company will be able to simplify the process of creating and maintaining a website. They can do everything from designing the site and hosting it, to making sure that it is running smoothly. These companies can help you create an online presence so that more individuals and businesses are aware of what you are doing. You will also be able to save your time and money if you hire a web design company because they can offer a variety of services in one. They not only provide you with effective web design services but they can also help you with online marketing, Internet marketing and search engine optimization. With these companies, you do not have to deal with a lot of different vendors so you can keep things simple.
How to choose the right Web Design Company for your business
Choosing the right Web Design Company can be difficult. But with a little research, you can find a company that is affordable and will work with your budget. 
To start, search for companies in your area who offer a wide range of services and packages. For example, if you need a new site, then do not limit yourself to companies that only offer website design. You may be able to find a company that does design and hosting for an affordable price. 
You should also look at the reviews on popular sites like Yelp or Google Reviews. These ratings can help you determine whether potential vendors are reputable or not.
 Additionally, you should ask for references and use them to determine whether the company is a good fit. If you have specific needs for your site, such as ecommerce functionality or mobile friendly design, make sure that the company has experience with those requirements before you hire them.
The first thing that people see when they visit a website is its appearance. It's the way they will judge if your business is trustworthy or not. That 's why it's important to choose a reputable web design company that will create a professional-looking website. You can do this by looking at their portfolio and their online reputation, as well as asking for references from previous clients. If they have experience in the industry you work in, that is even better. The more impressive your website looks, the more people will want to visit it and buy your products or services. The main goal of any business owner is to get customers visiting their website and then converting them into paying customers. If you want to achieve that, it's important to have an effective website design.
You can take a look at this blog to find out How To Choose a Mobile App Development Company
Factors to Consider When Choosing a Web Design Company
The first thing to consider when choosing a web-design company is the price of their services. You want to make sure that your budget will allow you to hire them. Once you know the budget, you should look at their portfolio. Ask yourself if they have experience designing sites similar to yours. If not, they will most likely need some time to familiarize themselves with your type of site in order to produce something that will work for you. Another thing to consider is the reputation of the company. If a firm has a great reputation, you can be sure that they will deliver quality services and products. You can also find out how long they have been in business and how many clients they have served. The years that they have been in operation will tell you how much experience they have in this field. Another factor to consider would be the number of employees that are working for them. 
One of the best ways to start your search is to look into the services that are offered by these companies. You can find out about their rates and packages so you will be able to compare them against others. Also, you might want to look for a company that offers a lot of extras in order to give you more value for your money. It is also important that you are able to get in touch with them easily. If you want to make sure that you get a refund, then you must read on so you know what to look for when hiring these companies. One of the best ways is to read reviews from past clients so you will be able to know if these companies are worth your time and money or not. It would also be best if you have an idea about how much it costs to do the work. The cost of their services will vary based on the location where they intend to go , the complexity of the project, and the materials that they will use. You should also know how long it will take them to finish the job.
Another important thing you should consider is the type of material they intend to use for your project. Some companies use cheap materials in order to cut costs and gain more profit in the long run. Hiring these companies is not a good idea as you might end up having problems with your roof down the line.
Conclusions
With many web-design companies to choose from, it can be difficult to decide which one is the best place for you. Some websites offer simple designs that are easy to use and cheaper in price. Other websites have more complicated designs with lots of features. There are even sites that specialize in certain subjects such as food or fashion. When choosing a website designer, it's important to consider what features you need and compare prices so you don't overpay for services you won't use.